Parents: please remember to call the office if your child is going to be absent. If the absence isn't reported to the office, it is considered unexcused.

November Student of the Month Ceremony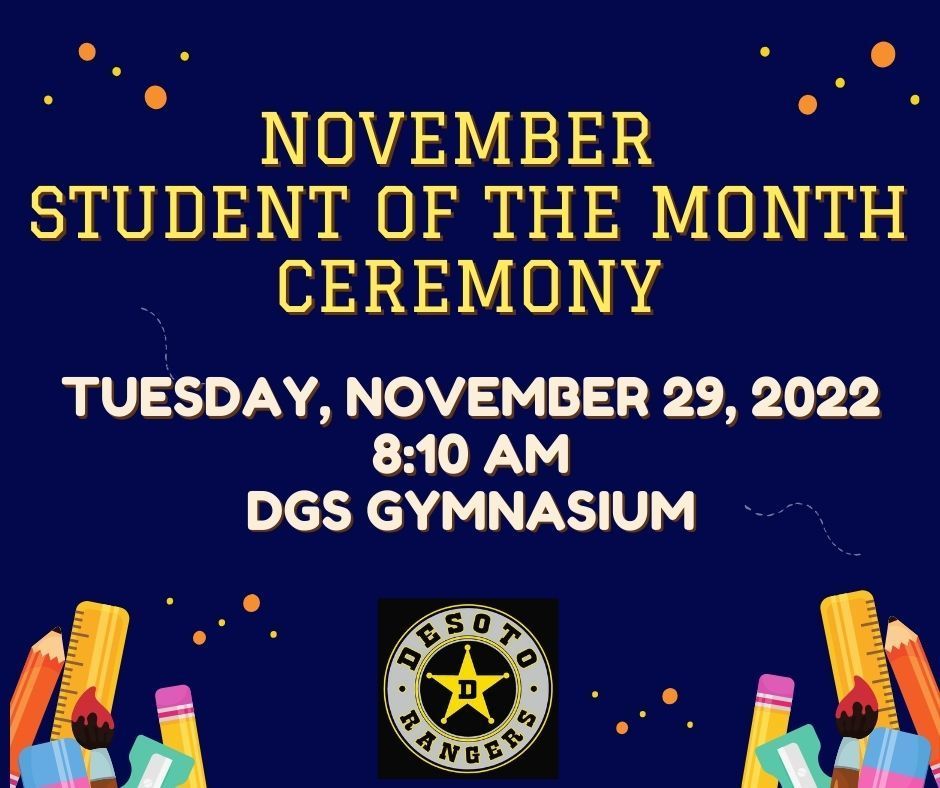 Reminder that the Jr. Beta Club Induction Ceremony will be on Wednesday, November 30th at 6 PM.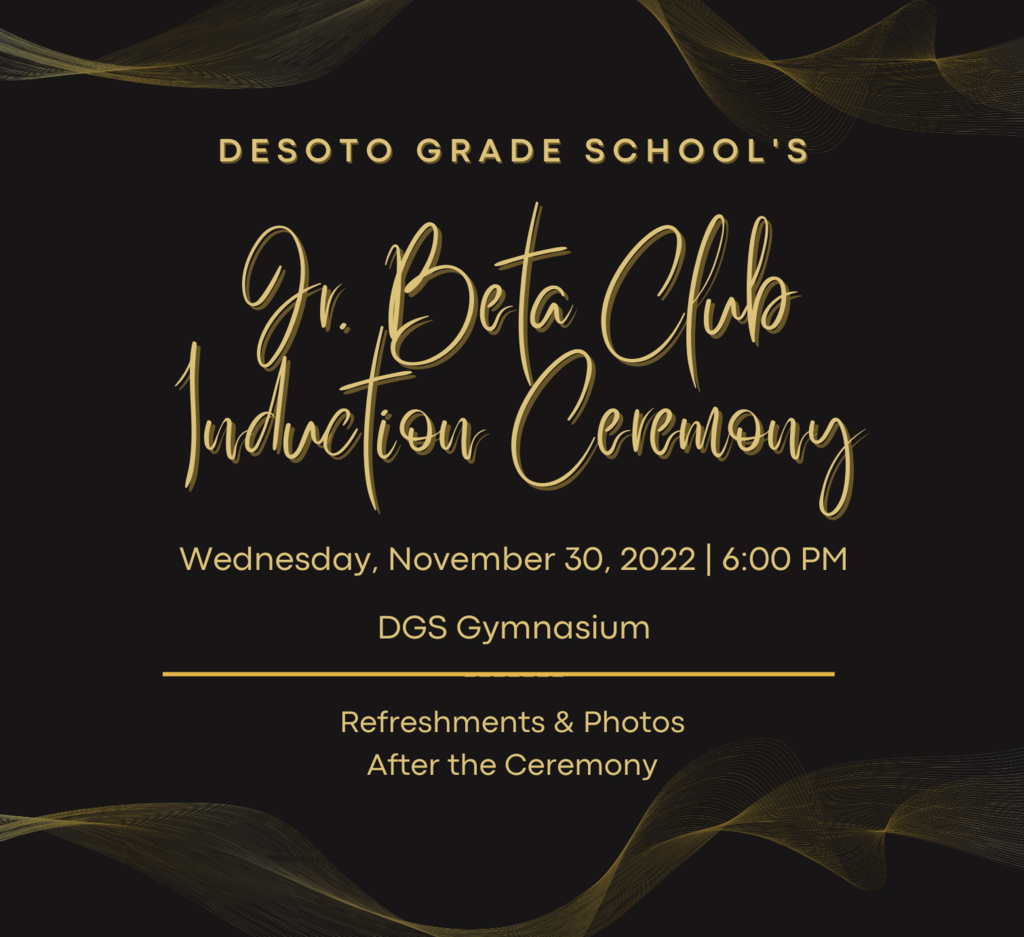 The agenda for the board meeting on: Monday, November 28 has been posted.

Happy Veterans Day!

Below is a reminder about the scheule for next week. Have a great weekend!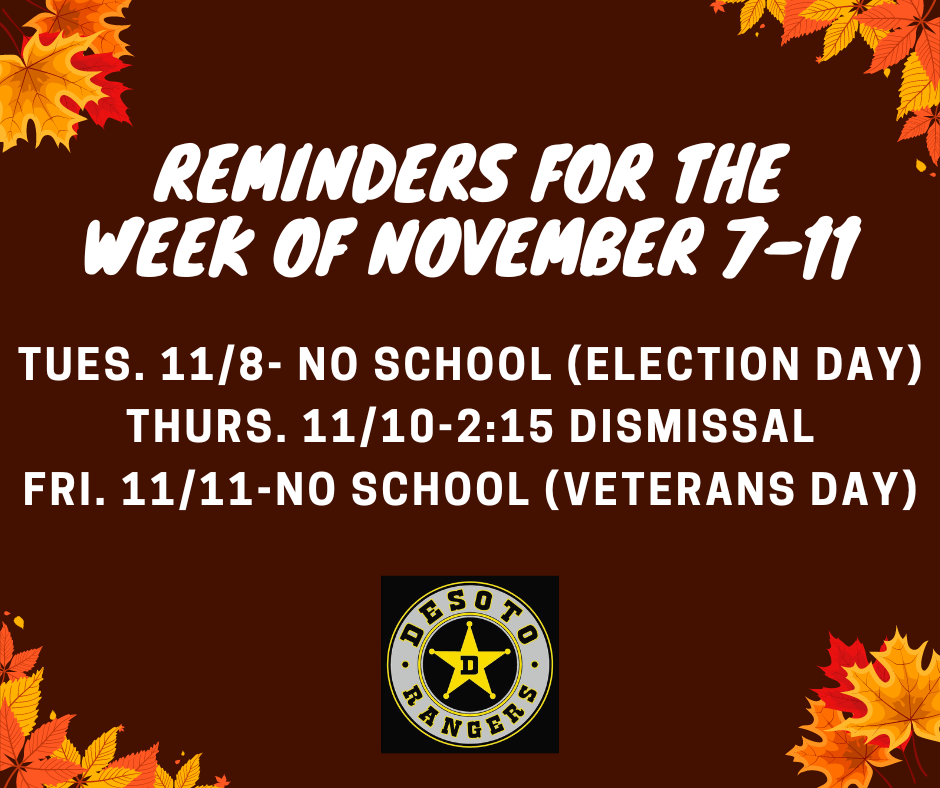 Desoto Grade School will resume school tomorrow: 11/2/22, as scheduled. However, it should be noted, we will be under a boil order until further notice. Please be sure to send a bottle of water with your child tomorrow.

All- Be sure to check the district's website under new updates for the latest communication. Thanks, -Steve

Parents: At this time, due to a water main break, school will be canceled for the reminder of the day on Tuesday, November 1, 2022. Parent pick up will begin today at 1:15 p.m. from the playground area. More information will follow regarding school for tomorrow. Thank you for your cooperation and understanding in this matter. All practices are canceled today.

Happy Halloween from DGS! Remember that today is an 11:30 dismissal. Have fun and be safe!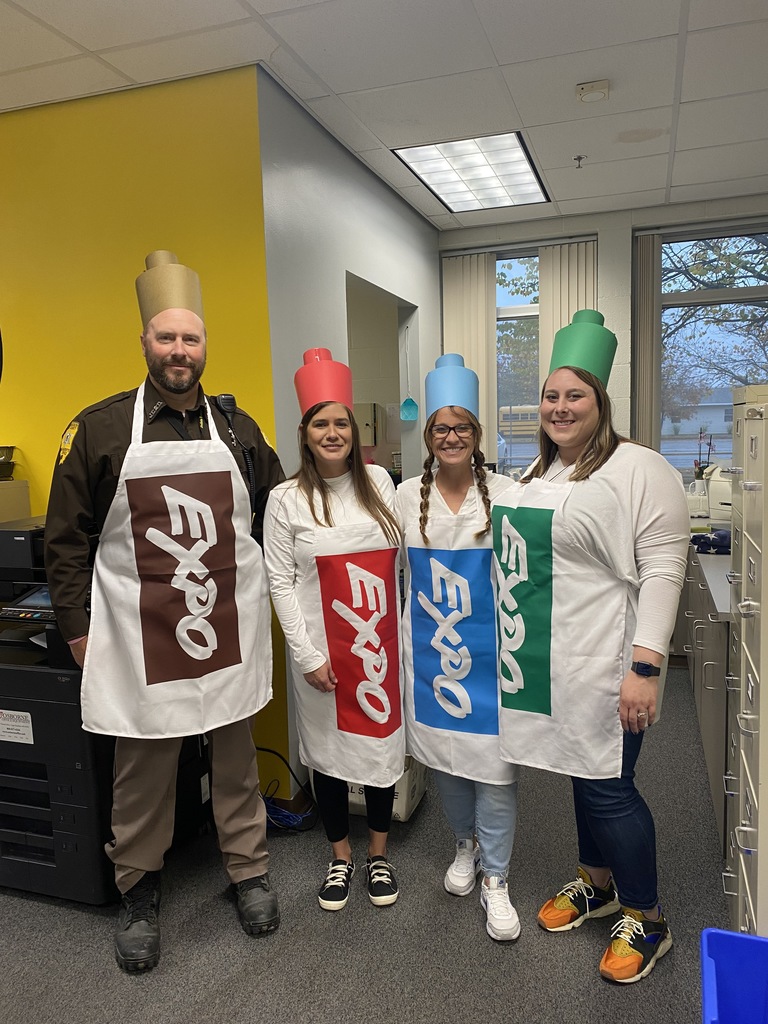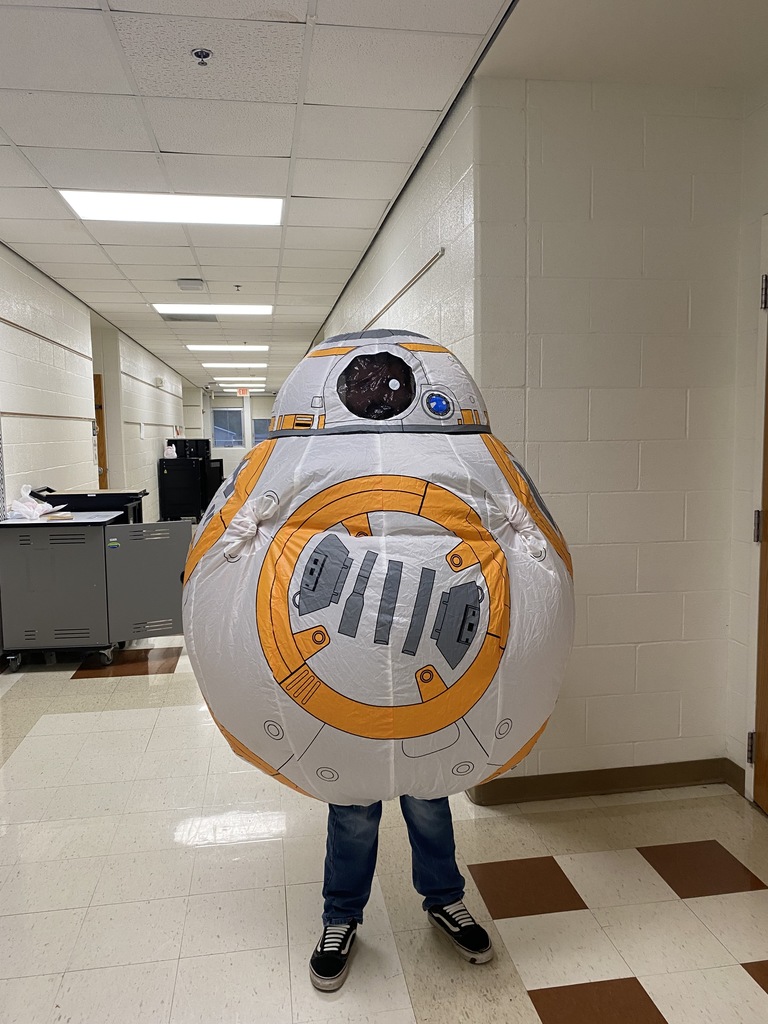 Have a great weekend!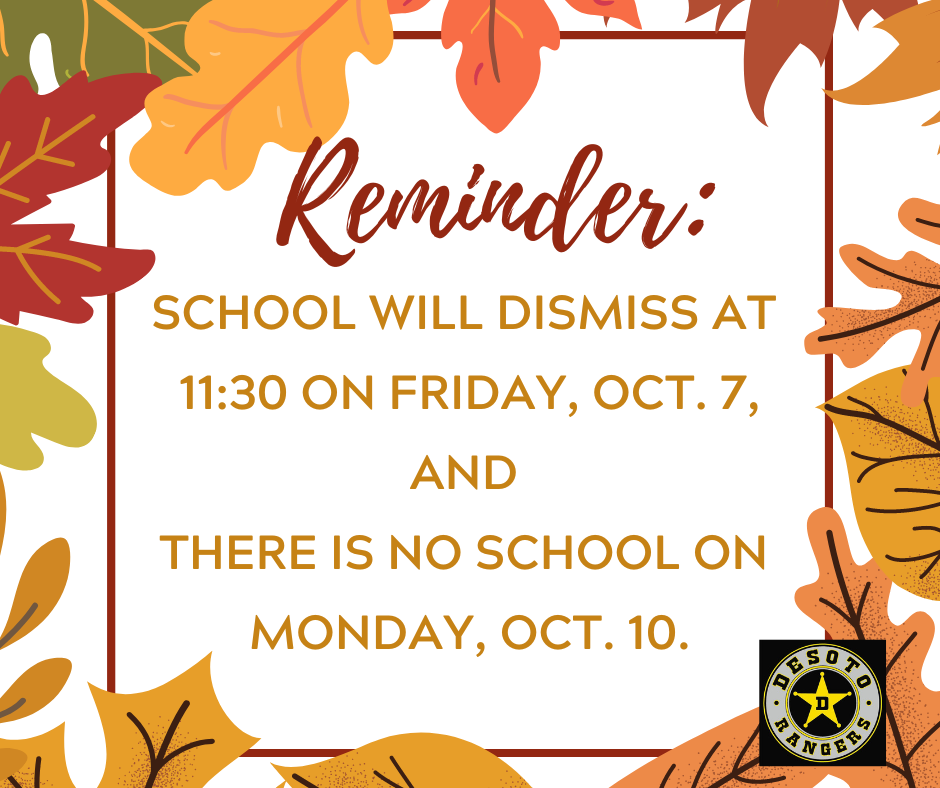 Athletics update: There will be NO girls basketball practice today, 10/3.

The agenda for the board meeting on: September 26, 2022 at 7:00 p.m. has been posted.

DGS will have a mandated Law Enforcement Drill tomorrow (9/21) at 2:00pm.

Parent Teacher Conferences are this Thursday (9/22) from 4pm-6:30pm. Please call the office at 618-867-2317 to make appointments.

Don't forget.... tomorrow is picture day! Wear your best smile!

The agenda for the IASB board training on 9/20/22 at 6:30 p.m. in the DGS multipurpose room has been posted.

Last chance for spirit wear! The store will close at midnight tonight.

School dismisses tomorrow (9/15) at 2:15 and no school Friday (9/16)!

Melody Sarensen will be out for the foreseeable future. At this time, Ms. Dorris is driving Melody's daily routes. Mrs. Taylor and I are actively seeking candidates for a part-time bus driver. If you know anyone who might be interested please ask them to contact the office.