The agenda for Monday's board meeting has been posted. Due to the construction project, the board meeting on 6.27.22 will be held in the grade school gymnasium. Please use the entrance by the concession stand.

Summer 2022 Updates

Please find under new updates on the district's website an end of the year letter. There is also an important announcement for next school year. Have a great summer!

Big things happening at DGS! We are getting new flooring in parts of the school. Due to construction, we will be moving Summer Enrichment to DeSoto First Baptist. Summer lunch will be served grab & go style outside of the kitchen door. Summer library is still to be determined. More details to follow. Thanks for your cooperation and flexibility!

The board meeting agenda has been posted: May 23, 2022-7:00 p.m.

The 8th Grade Commencement Ceremony will take place Friday, May 13 at 7:00 p.m. at Desoto Grade School. The ceremony will be held outdoors and on the east side of the grade school. Those who are attending the ceremony will be asked to bring their own chairs to sit in on the parking lot for the ceremony. Attendees will be able to drive through the front entrance, drop off the graduate, drop off chairs and other guests, and then will need to park their vehicle on the side streets to the south of the school. There will be limited parking available on the parking lot for those who need accommodations. We will open at 6:15 for graduate drop-off and guests. Please do not arrive earlier. We look forward to seeing you on Friday evening!

Summer Enrichment registration forms are due by this Friday, May 13. Please have students turn them in to their teacher so that we can plan acordingly. Thank you.

Lady Terrier Basketball Camp. Open to girls in grades 2-8. See below for more information.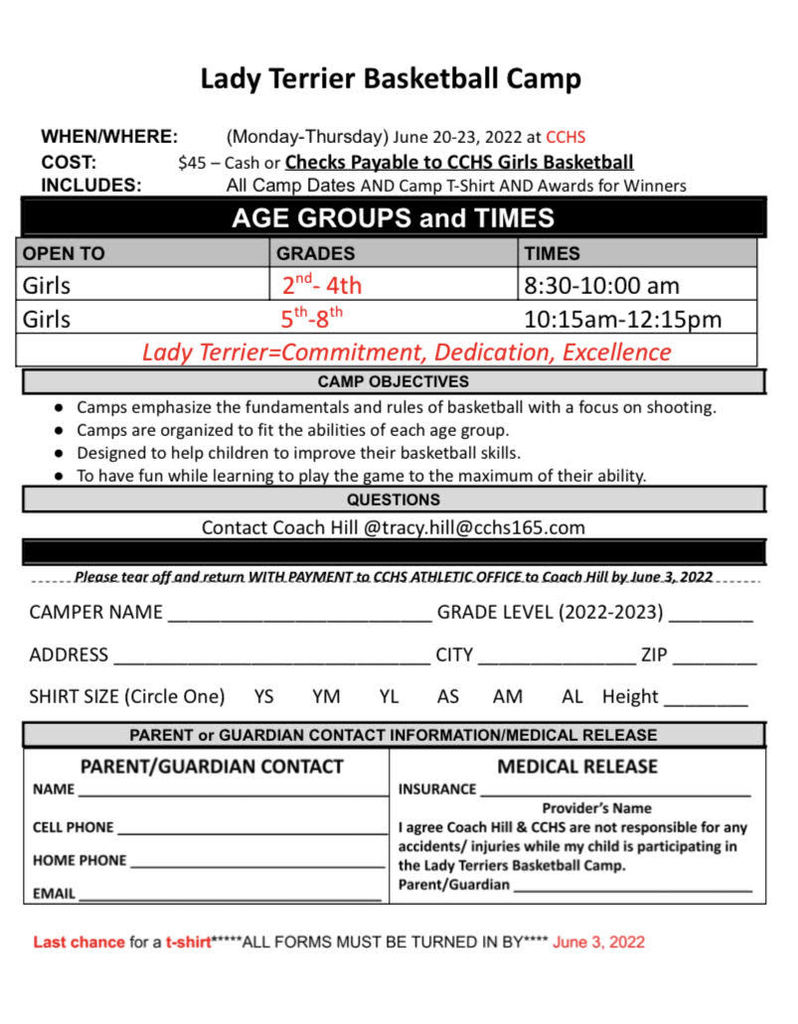 Happy Teacher Appreciation Week! Please remember to thank a teacher this week! "Teachers, I believe, are the most responsible and important members of society because their professional efforts affect the fate of the earth." -Helen Caldicott

Athletes and Parents, be sure to join us tomorrow night at 6:30 in the gymnasium for the athletic awards.


Be on the look out for registration forms for summer enrichment! They will be coming home soon.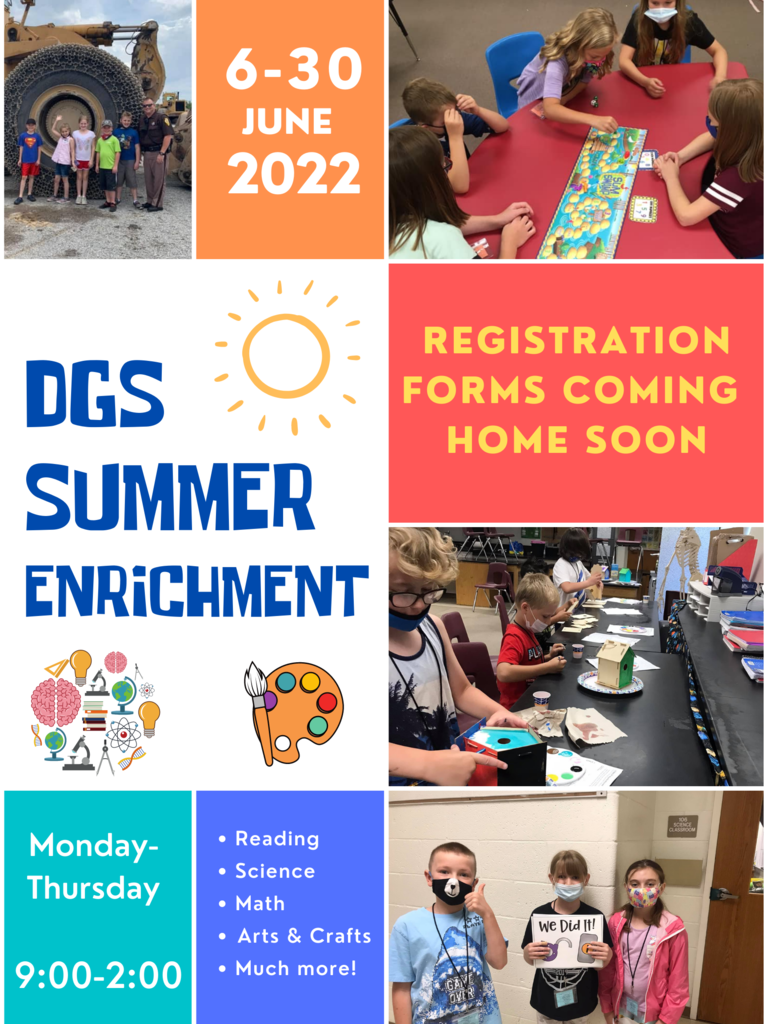 Teacher & Staff Appreciation Spirit Week May 2-6, 2022

Happy Administrative Professionals Day...Sara and Jodie! We cannot thank you enough for all you do. We are blessed to have you on our team of professionals!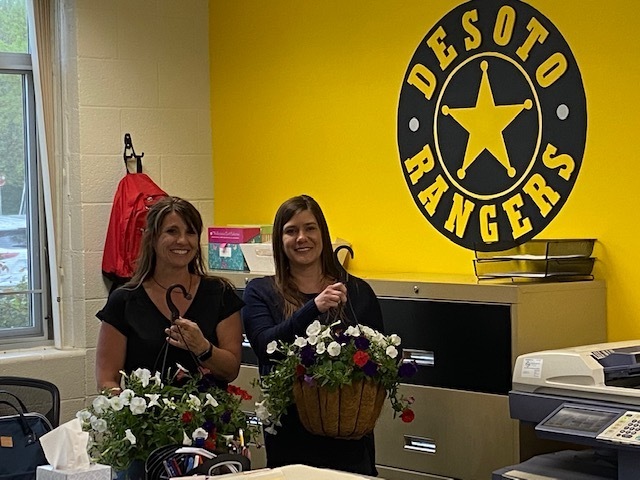 Athletic Awards


The agenda for the board meeting on Monday, April 25, 2022 has been posted. Have a great weekend!

Congratulations to our boys and girls track teams for both placing FIRST at today's meet! They have another meet tomorrow, so keep up the hard work. We are proud of you all!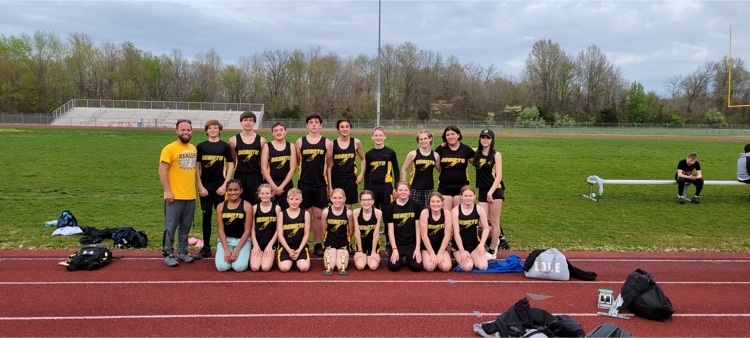 Congratulations to our girls track team for placing 2nd and the boys team for placing 3rd yesterday at the 204 meet! Great Job! Good luck to our track teams on their meet today in Herrin and tomorrow in DuQuoin.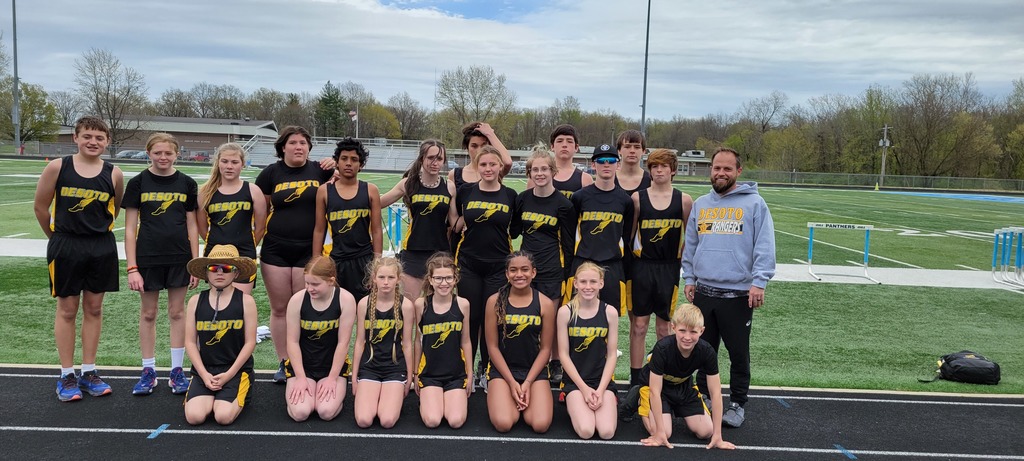 Our next Parent-Teacher advisory meeting will take place on: 4/20/22. The agenda for the meeting can be found on the district's website under new updates.

TRACK SCHEDULE UPDATE: Due to tomorrow's weather forecast, the track meet that was scheduled for tomorrow, 4/13, will be moved to April 26.

TRACK SCHEDULE UPDATE: The start time for the track meet at Herrin High School on Thursday 4/14 has been moved to 12:00. The bus will leave at 11:00.